Remote Alaska Lodge: Fly Fishing trips for Salmon & Trout
We fished an arsenal of rivers, lakes and species in 2013.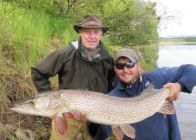 When everything is fishing well, we almost have too many fishing options available. Imagine trying to decide whether to fish for 25 pound pike on the surface, fresh sea lice covered salmon near the coast, hiking small creeks for arctic char in the mountain lake streams, rainbows and dollies on the Nushagak, Agulapak, Kvichak, etc., or a mixed bag grayling, lake trout and rainbows on our home river. That's the dilemma our guests must face each day.
By hosting just 10 – 12 guests per week, we have the flexibility to go where the fishing is the best for what you want to fish for, not where a pre-determined schedule needs you to go. Additionally, we have bear viewing, hiking, and kayaking options for those who'd like a change of pace or just need a day to rest a sore fishing arm.
As most seasoned traveling anglers know, the biggest indicators of a quality lodge are returning clients and crew. In 2011 93% of our guests had fished with us before or had been referred by one of our guests and we had 100% return of our guide staff. We take great pride in our crew and feel they are the root of our success. Managers, Pat Vermillion and Scott Schumacher still guide most days and between them have over 50 years of experience in the Bristol Bay region. Safety is a priority and we don't take any chances when it comes to flying in the bush. That's why our pilots also have years of Alaska experience and expertise. Additionally, our talented chef, Liz, has been with us six seasons and serves the finest food we've ever experienced in a lodge anywhere.

Not every year will have such optimal fishing conditions and that's why it's imperative to choose a lodge with good local water. Our home river, the Nuyakuk, has provided outstanding fishing season after season. So unlike many fly out lodges, no matter what the weather holds, we'll always be out fishing and catching fish.

Alaska Fishing 2014 Outlook: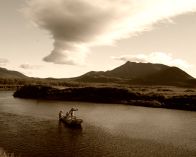 After such a successful 2013 season, we are already almost booked for this summer. All indicators point to another great year in 2014. We still have prime openings available, but with our smaller size, they fill faster than most lodges. Don't wait to contact us if you're interested in fishing Alaska next summer.

Come to one of Sweetwater Travel's Alaskan lodges and find out why anglers from around the world come to fish with us. At our lodges you'll always receive attentive and friendly customer service, great food, comfortable accommodations and superb fishing.

We hope to see you next summer!
Call 888.347.4286 or email info@royalcoachmanlodge.com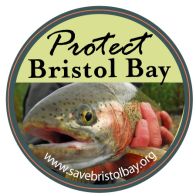 Help Save Bristol Bay! If you make a donation to Trout Unlimited for the Pebble Mine fight it will be doubled.
Save Bristol Bay and Stop the Pebble Mine!
Email Pat at pat@sweetwatertravel.com to buy a ticket.
Not sure if the Alaska Royal Coachman Fishing Lodge is right for you?

Check out
Sweetwater Travel Company's
other World Wide Fishing Destinations!